A documentation of enterprising entrepreneurs on the small island of Ven. It lies in the strait between Sweden and Denmark and its stunning scenery has inspired artists and writers for centuries.
But this book is dedicated to the common people of Ven. If you want to survive here you have to be both creative and versatile.
The book was hardly an international blockbuster, but it was probably the best-selling book on the island ever, at least a bigger local hit than Tycho Brahe's world famous book ʻʻDe Nova Stella" from 1572.
MalmöS Vardshistoria
[The World History of Malmö]
Written, edited and designed by Pär-Ola Bruhn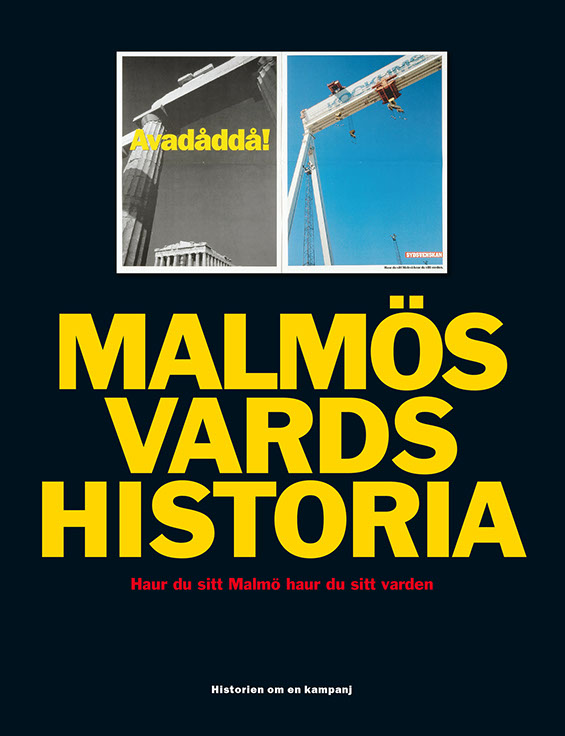 The book tells the complete story of a massive advertising success in the mid 80's – Haur du sitt Malmö, haur du sitt varden [If you've seen Malmö, you've seen the World].
The client and brand was the biggest newspaper in the south of Sweden, Sydsvenskan, and the creative team was formed by Pär-Ola Bruhn and Leif Möller at Blanking Advertising Agency. The campaign ran for more than three years and made a huge impact on the market. 30 years after the campaign, many people still refer to it when talking about Malmö.
BECK & JUNG MED GLADA HÄLSNINGAR
[WITH KIND REGARDS, BECK & JUNG]
WRTITTEN BY BO NILSSON. edited and designed by Pär-Ola Bruhn
This is a book about two of the most famous and pioneering artists in computer graphics. Holger Bäckström and Bo Ljungberg, known artistically as Beck & Jung, enjoyed huge success in the last decades of the 20th century.
The book is the most complete summary of the artists work from the early 60's to the end of their partnership.
Helmtrud Nyström Målningar
[HELMSTRUD NYSTRÖM Paintings]
Written by Thomas Millroth
Edited and designed by Pär-Ola Bruhn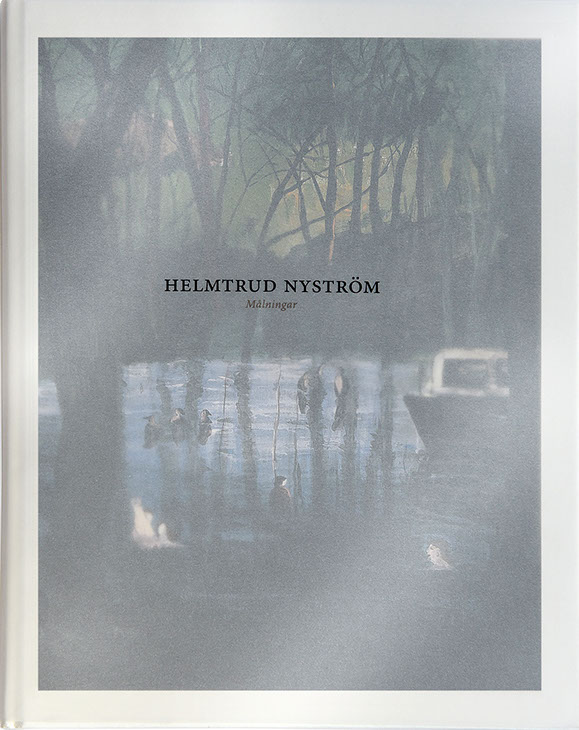 Helmtrud Nyström is a beloved Swedish artist, famed for her dreamlike pictorial stories that place nature and man in a symbolic context. The book presents her first collection of oil paintings and was released in connection with a major exhibition at the Royal Academy of Fine Arts in Stockholm.
Landskrona är mitt land
[Landskrona is my country]
Written by Eva Fürstenberg. Photography by Hans Jonsson
Edited and designed by Pär-Ola Bruhn
A book about the small town of Landskrona in southern Sweden, written by the journalist Eva Fürstenberg and based on interviews with a number of local characters. Photography by Hans Jonsson.
Du vet att du är från Malmö
[You know you are from Malmö]
Written by Claes Fürstenberg
Edited and designed by Pär-Ola Bruhn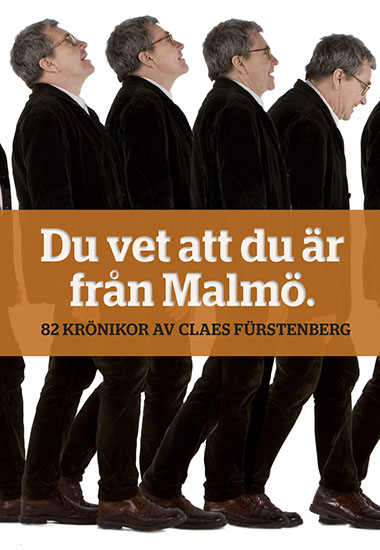 Probably the funniest book you can read about Malmö. Loaded with the humour and subtleties of Sweden's third largest city, the chronicles were first published in Malmö's biggest newspaper Sydsvenskan and were written by the journalist Claes Fürstenberg. This book includes the very best of his acerbic observations.